Wayne E. Nance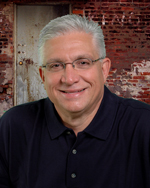 Twenty seven years ago Wayne E. Nance's life was completely out of control. He weighed 305 pounds and smoked two packs of cigarettes a day. His marriage was dissolving and his finances were bottoming out. Wayne reached inside himself and discovered that none of the three pillars of life - health, finance and relations - could be balanced without the other.

Today, Wayne is a trimmed-down success story. He is a sought-after speaker and author on managing your life to its fullest potential. It's a power, he says, is within us all and one that we all can harness starting with a 3-minute commitment.
Read more
Clyde W. Bright
CPA/ABV,CVA,CBM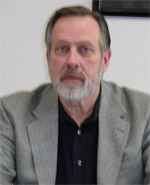 Clyde W. Bright is president of Collinsworth, Bright & Co., P.C. and serves as Secretary for Real Life Management, Inc. He began his career with the international accounting firm of Arthur Andersen & Co. in 1972. After eight years with Arthur Andersen & Co., Mr. Bright and Mr. Collinsworth formed the accounting firm of Collinsworth, Bright & Co., P.C. Mr. Bright has been performing valuations since 1990 and, since 1972, has practiced accounting, including audit, tax and other advisory services.
Read more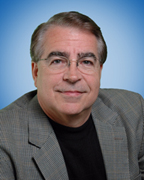 John L. Terry has more than 30 years in the financial services industry, helping individuals and families solve their money problems and plan for a more successful outcome in life, as well as coaching, training and mentoring other financial advisers for more than two decades. Ordained minister, author, teacher, conference speaker and Master Coach & Trainer with Real Life Management, he brings a passion for helping people make better life choices when it comes to relationships, money and personal wellness. A black belt in multiple systems, John was recognized by his peers in 2008 with induction into the United States Martial Arts Hall of Fame, and again in 2016 with induction into the Masters Hall of Fame, for his advocacy work in teaching predator awareness, rape and assault prevention and practical defensive tactics training to children, teens, women and families for more than a decade. John has been a part of Real Life Management team since November, 2011.
Read more
---
Press Release