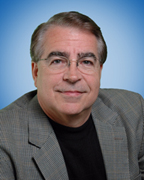 J. Keet Lewis is an entrepreneur, management and marketing consultant, CEO Coach, author, speaker and trainer. He is a CPA and for 12 years was the President and CEO of one of the largest Screen Printing and Digital Imaging companies in the country. He is Co Founder and managing partner of Lewis Group International, as well as an executive officer and director or several other diversified corporations: Cool Pool Solutions, Data Drive Thru and Think Smart Soft Drinks.

Keet is co-author along with Wayne Nance and Bill Hendricks of a book, for Real Life Management, which is being published by New York publisher Simon and Schuster. He is the Executive Producer of two training programs: The Stewardship of Our Citizenship (DVD), for Heritage Alliance and You Can ALTER Your Life Without Changing Who You Are (6 CDs) for Real Life Management, Inc. He serves on the Executive Committee of The Council For National Policy and on the boards of The Free Market Foundation, Heritage Alliance, Heritage Alliance PAC, Dallas Pregnancy Recourse Council, Vanguard PAC and the George W. Bush Presidential Library National Steering Committee at Baylor University.

Keet is a past chairman of the Deacon Ministry at Prestonwood Baptist Church, has served on the Southern Baptists of Texas Building Committee, and in 2003-2004 was Chairman of the Southern Baptist Convention's Committee on Nominations and on the Convention's 2005-2007 Committee on Order of Business. He lives in Dallas with his wife, Margaret and two beautiful daughters, Caroline, Cannon and son-in-law Gavin McClintock.